KM Seydlitz (BCR-1913 (1933-mod)
Back to Germanic States Navy page:
The Seydlitz as a battlecruiser in WW1 took more damage without sinking than any other ship. A testament to the building and design of the ship. Seydlitz is always one of my 'reprieved' capital ships when planning a post-WW1 navy for Germany. Upgrading the ship brings some strange results, 6x11" single 5.9" a few twin 4.1" and aircraft?? hmm sounds familiar. The Deutschland class pocket-battleships would have loved to have pockets as deep as this ship!! The removal of the two echelon turrets and their associated handling and magazines gives space for the fitting of a dual steam and diesel propulsion system to give both high speed and extended range. Moving the single 5.9" up to the main deck and fitting them in single turrets makes them much more useful than the original casement guns which continually got washed out in heavy weather.

Along with the two rebuilt Kaiser class battleships, the Seydlitz made up the three 'raider' vessels employed by Germany early in the war to disrupt and sink as much trade/ships as possible. The ships had already been sent to sea prior to the outbreak of war. While these ships roles were supposed to make them 'expendable', losing one to enemy action would still be a blow to the prestige of the German Navy. Unless of course she was sunk while taking enemy ships with her.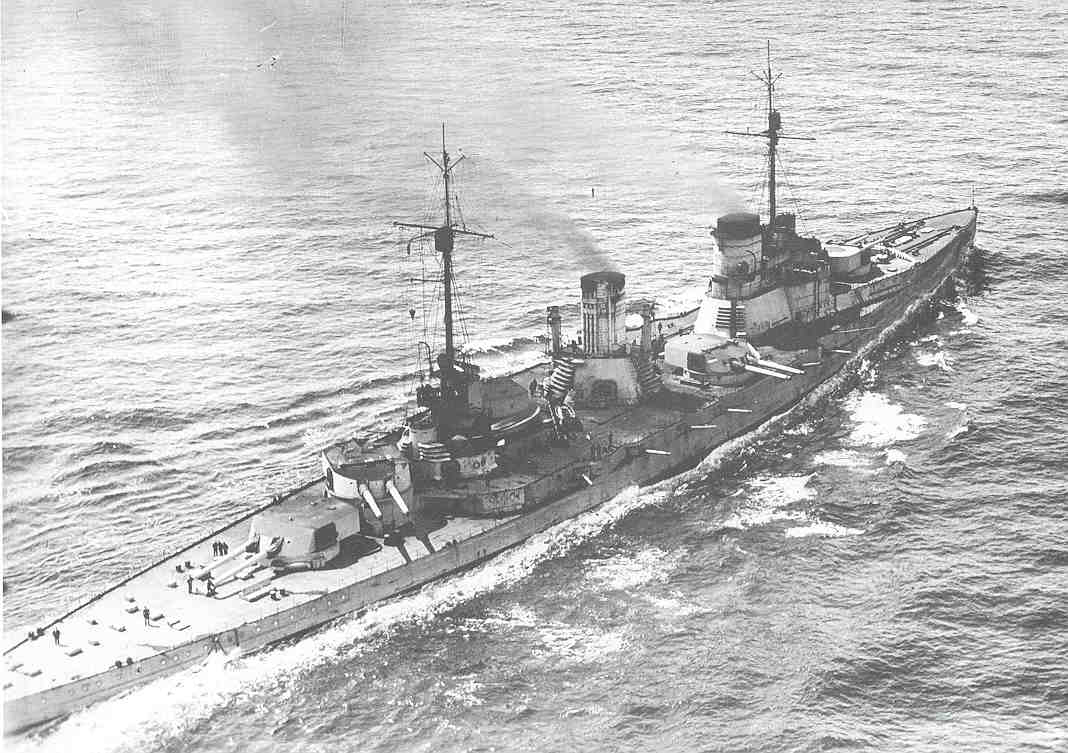 Displacement

29,550 tons full load

Length

685 ft

Breadth

94 ft

Draught

30.5 ft

Machinery

2 shaft steam turbines 65,000shp

2 shaft diesel engines 35,000bhp

Speed

28 knots

Armour

11" side 4.1" deck

Armament

6 x 11" (3x2)

10 x 5.9" (10x1)

14 x 4.1" (5x2)

14 x 37mm (7x2)

14 x 20mm (1x4, 10x1)

Aircraft

3

Torpedoes

nil